Skip to Content
In-Home Senior Care Services In Denver
Discover Our Range of In-Home Senior Care Services In the Denver Area
Providing exceptional care for your loved one can quickly become a full-time job. Unfortunately, not everyone has the time to offer the care they would like. If it's time to request professional in-home senior care services, Denver's ACASA Senior Care is ready to help. We provide a variety of services to cover your loved one's every need. No longer will you struggle to offer the care your loved one deserves. Our professional team encourages you to set up a free in-home assessment for your Denver home, so we can help evaluate your needs.

Everyday In-Home Care Servies So You Can Live at Denver Home
We're committed to providing excellent care for our patients living at home. We offer a wide range of services of in-home and respite care in the Denver area to keep you or your loved one comfortable and thriving in the comfort of your own home. Here are just a few of the services our experienced team provides:
Meal Preparation
Proper nutrition is crucial to living a healthy life. However, many of our patients have difficulty shopping, planning, and preparing healthy meals. Our team can help with all aspects of meal planning, from creating a grocery list to pulling the final product out of the oven.
Transportation
Our team members are happy to take you or your loved one to doctors' appointments, grocery stores, and anywhere else you need to go. Our caregivers are licensed and insured, so you can feel confident that you or your loved one is getting from point A to point B safely.
Personal Care
Maintaining personal hygiene is an essential part of comfortable living. When it becomes difficult for you or your loved one to bathe, dress, or use the toilet, our caregivers are there to help through our offered in home care services in Denver.
Companionship
We all need a friend for emotional support every so often. Our compassionate caregivers are happy to provide companionship and support whenever you or your loved one needs it. Together we might play games, have conversations, try new hobbies, or anything you or your loved one enjoys!
Light Housekeeping
Cleaning their home can be a challenge for our patients. If you or your loved one struggles to clean their home, our team at ACASA Senior Care is ready to assist with light housekeeping chores.
Medication Reminders
Taking medicine is crucial for your loved one's health. Unfortunately, organizing pills and knowing when to take them can be confusing. Our caregivers are trained to ensure that our patients take their medications according to the prescribed schedule.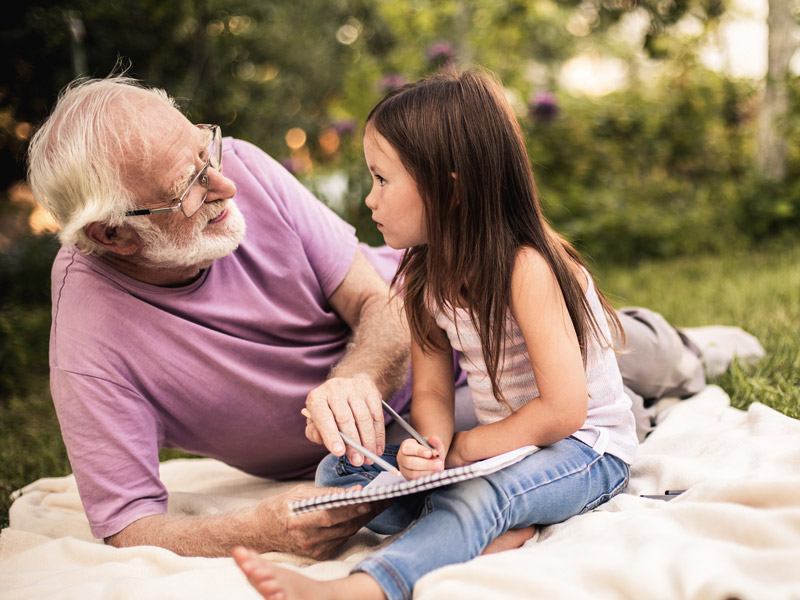 Providing Specialty Care for Unique Needs
As we've detailed, our team provides comprehensive in-home and respite care services to our Denver patients. However, we realize that many people have unique needs that require additional services not mentioned previously. For those individuals, we're proud to provide exceptional specialty services like dementia care. Our Denver team can help your loved one if they struggle with a condition such as dementia, Alzheimer's, or another cognitive impairment. Our specialty services like dementia care and others provide our Denver patients with that extra touch of care they might need. We also provide care for veterans and their spouses. We can help them navigate the complicated process of obtaining veterans' benefits.
Get in Touch with Us Today
Reach out to our Denver team for more information about in-home care services or details on how to apply for employment with us.
In-Home Senior Care in Denver, CO